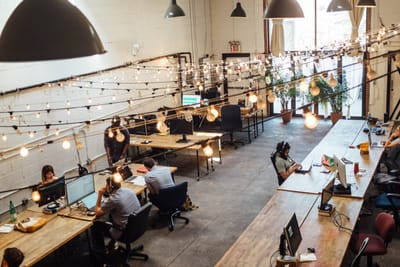 We founded Blaze Media Group when we realized that the majority of companies don't have access to dedicated, highly-skilled digital marketing experts to focus solely on their digital media campaigns. This meant that most companies were leaving leads and revenue on the table, and did not have the technology and means to capture it. We've succeeded by remaining committed to our core tenets of service, which allow us to simply perform better work than other agencies.
Our team is made up of some of the most talented digital marketeers and marketing enthusiasts available. We actively seek out entrepreneurial-minded professionals equipped with the operational skills, and strategic mentality needed to build the brands we work with to ensure our client's long-term visions are achieved.
You can call us your marketing muscle. Your digital ad army. Your band of digital media nerds.
Whatever you call us - We're the missing link in a company's marketing chain; not just a media vendor or agency partner, but a part of your team. We only hire and work with the most ambitious marketing professionals and data gurus who see our clients' objectives and budgets as our own. Before they can call themselves a Blazer they must demonstrate their proficiency by using all the tools at our disposal to create solutions to complex marketing and data collection challenges. We know that for the right person there's no greater point of pride than helping our clients businesses succeed and grow. We'll look beyond the digital marketing channels we manage to discover new sources of information and data that help us get there together. At Blaze Media Group we focus on four key service tenets:
Data
We have unparalleled access to data on who's visiting your site, what actions they have taken, and how they got there in the first place. We interpret that information and more to know which media platforms, audiences, ads and landing pages will provide you the best results.
Technology
We deliver a technology-enhanced service structure to gain detailed insights into your digital marketing campaigns to increase your digital reach and efficiency in order to provide your team more transparent and robust reporting.
Analytics
Online data is only as good as one's ability to interpret and analyze it. We hold our team to the highest possible analytical standards to ensure concise insightful analyses & meaningful reporting are achieved. And you will always have access to a dedicated Digital Strategist to ensure clear communication, so you know that we are always aligned with your goals.
Results
Whether your goal is to increase ROI, drive more conversions, improve lead quality, grow revenue or raise awareness about your brand, our prime focus is, and will always be, to deliver top results.