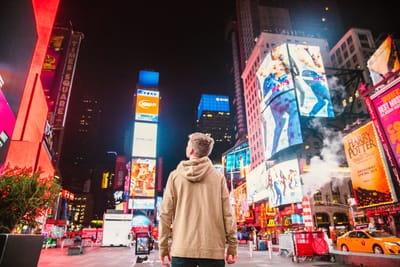 Brands today need to engage and resonate with their audience in order to gain that top of mind awareness that every business is looking for. To accomplish this your content needs to be relevant, valuable and constantly evolving to maintain the interest of your target audience.
At Blaze Media Group, we believe in immersing ourselves with your brand in order to better understand your business, and work with your team to formulate a concise, consistent, and engaging messaging we can use to promote your brand effectively. We make the time to meet you and your team, discuss your customers and prospects, and learn how you work and interact. We then schedule interviews with key members of your team to better understand the passion behind the brand.
Building Your Brand
From pay per click to email marketing campaigns, mobile content to offline marketing collateral, your content is seen and consumed in more places, and to a wider audience than ever before. That's why we make sure that everything we create to promote your brand meets industry standards and SEO best practices are always observed.
We continue this client-focused approach throughout your social media content, display campaigns, and other paid media channels to ensure your brands "tone of voice" is experienced correctly at every customer touch point.
At Blaze Media Group we pride ourselves as being remarkable storytellers. We understand the importance of a good story, and how that story can convey your brand journey, values, and mission to your target audience.
A powerful brand campaign can take your story to another level, drive sales, boost site and search traffic, and set a new marketing standard for your business. It can generate good PR, promote social sharing and push your brand story to a wider audience.
At Blaze Media Group, our brand awareness, creative expertise, visual talent and proven communication abilities can help you feel confident that we will craft a campaign that delivers on every touch point. We care about your business, and we invest significant resources to ensure other learn and care about it too.
Why Blaze Media Group
At Blaze Media Group we are focused on consistent optimization of our client's accounts, and continually review objectives to ensure we are hitting the mark when it comes to your expectations and ROI.
We understand that selecting an agency to manage your digital marketing is a big commitment. We will provide you and your team with a
Free Brand Analysis
to ensure you understand our strategy and have the information you need to make an educated decision.